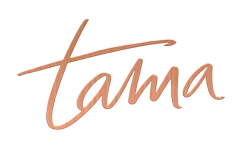 Healing Mask
50ml
F017
A reparative mask infused with potent ingredients formulated to nourish and provide instant relief to reactive, irritated skin. Suitable for all skin types, especially reactive, irritated and sensitive skin.
It contains Curcumin, the healing compound found in Turmeric. It can treat irritated skin by suppressing inflammatory receptors associated with conditions such as psoriasis and atopic dermatitis.
Sustainably sourced Australian Manuka Honey* reduces redness and gently breaks down congestion and provides healing benefits to the skin.
To accelerate the healing process, Avocado oil offers deep and nourishing hydration to damaged and depleted skin.
How To Use
Apply a thick layer of Tama to clean skin. Leave on for 10-20 minutes and rinse thoroughly with water. Use as 2-3 times a week for best results, or as needed. Follow with your Dr Roebuck's regime.
Tama is a cupboard essential for sensitive and reactive skin, treating inflammation and irritation in as quickly as 15-20 minutes.
Active Ingredients
White Clay, Avocado Oil, Honey*, Vitamin E, Shea Butter, Quandong (Desert Peach), Desert Lime, Wattleseed, Turmeric (Curcumin).
*Non-vegan.
Full Ingredient List
Water/Aqua, Kaolin, Quartz, Cetearyl Alcohol, Persea Gratissima (Avocado) Oil, Glycerin, Caprylic/Capric Triglyceride, Cetearyl Olivate, Cetearyl Glucoside, Sorbitan Olivate, Santalum Acuminatum Fruit Extract, Citrus Glauca Fruit Extract, Acacia Victoriae Fruit Extract, Butyrospermum Parkii (Shea) Butter, Camelina Sativa Seed Oil, Curcuma Longa Rhizome Extract, Honey, Tocopheryl Acetate, Xanthan Gum, Cymbopogon flexuosus (Lemon Grass) Oil, Caprylyl Glycol, Phenoxyethanol
Formulated without all of the nasties (parabens, sulfates, phthalates, silicones, harmful chemicals, fillers). No bunnies (or roos) were harmed in the making of this product.